Pride Month History
Pride Month is fast approaching, but when exactly did Pride Month start?
In 1978, LGBTQ+ activists in the United States began organizing what would eventually become Pride Month. The event was originally called "Gay Pride Week". It was observed during the last week of June to coincide with the anniversary of the Stonewall Uprising.
What is Pride Month?
June is known as Pride Month around the world, where the LGBTQ+ community and its allies celebrate diversity, acceptance, and love. People worldwide mark this month-long celebration with various events and festivities. Events like parades, parties, and rallies to honor the Stonewall riots that happened in New York City in June 1969.
What Happened at Stonewall?
The origins of Pride Month can be traced back to the Stonewall riots. These began on June 28, 1969, in New York City's Greenwich Village. The riots were sparked by a police raid on the Stonewall Inn, a popular gathering place for the LGBTQ+ community at the time (and now!). The bar patrons, mostly transgender people, drag queens, and people of color, fought back against the police brutality and harassment they faced regularly. The riots continued for several days and sparked a movement. That movement led to the establishment of LGBTQ+ rights organizations and the first gay pride marches.
National Recognition
The first "official" Pride month was celebrated in June 1999. That's when President Bill Clinton declared the first recognition of "Gay & Lesbian Pride Month." Over the years, it has expanded to be more inclusive, with President Biden declaring June 2021 "LGBTQ+ Pride Month."
Political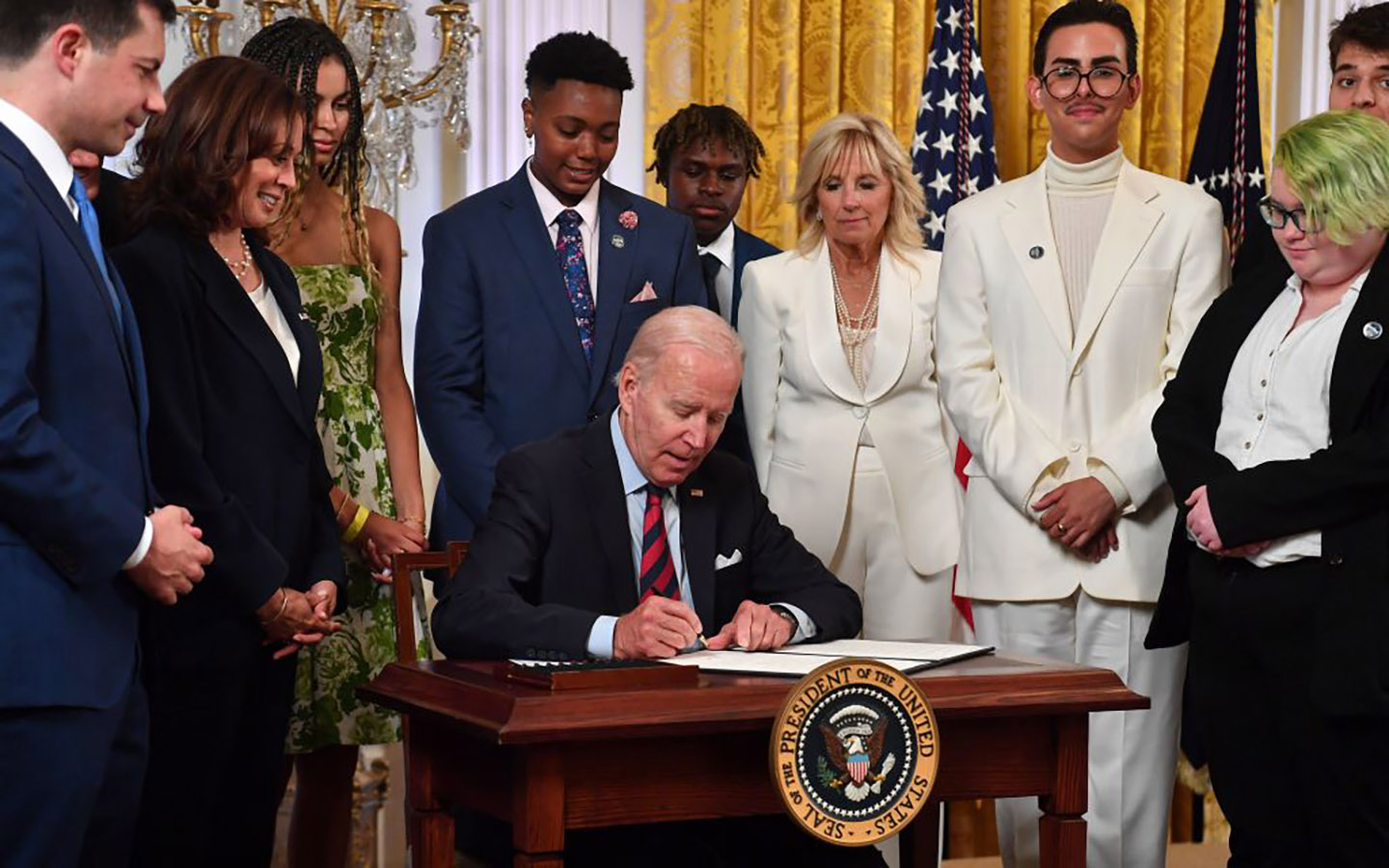 Since then, every U.S. President has recognized June as LGBT Pride Month, with each administration issuing proclamations and statements in support of the LGBTQ+ community. The designation of June as Pride Month has helped to increase visibility and awareness of LGBTQ+ issues. It has also provided a platform for advocacy and activism.
Organizations
Many other organizations and institutions are also recognizing Pride Month. For example, major league baseball teams often host Pride Night events during the month of June, with a portion of the proceeds from ticket sales going to LGBTQ+ organizations. Schools and universities also often hold events and activities during Pride Month to promote awareness and support for LGBTQ+ students and faculty.
Today's Pride
Today, Pride Month has become a global phenomenon. LGBTQ+ communities around the world come together to celebrate their identities and advocate for equal rights and protections. From small gatherings in rural towns to massive parades and festivals in major cities. This month is a time to celebrate the progress that we're making in the fight for LGBTQ+ rights. Also to acknowledge the ongoing struggle for full equality and justice.
Pride Month 2023
In New York City, Heritage of Pride is a nonprofit organization that plans and produces New York City's official LGBTQIA+ Pride events. They have a great visual timeline of the history of pride on their website too.
This year, rainbow-clad activists and allies will take to the streets in support of global LGBTQ rights at the NYC Pride March on Sunday, June 25. In recent years, The March has grown to include more than 700 groups with millions of spectators. Here's Time Out's NYC Pride March 2023 Ultimate Guide.